Laser Tattoo Removal, Las Vegas, Nevada

Reset Tattoo Removal offers the safest laser tattoo removal service through the provision of the finest medical laser treatment available. We pride ourselves in the reputation we have earned as a user of the newest state of the art FDA-approved lasers. We help change lives by giving individuals a second chance of getting clear skin.
We offer our service in a surgically clean, private and professional environment to erase the indiscretions of your youthful days, enhance your professional figure and boost your self-esteem.
Safety Is Our Watchword
Reset Tattoo Removal makes use of advanced laser technology that's capable of removing the most complex tattoos. We make use of the Quanta Q Plus C laser and Zimme Cyro 6 chiller to reduce discomfort. Our laser machine is FDA-approved. It removes tattoos of all colors through the use of 3 wavelengths.
Unlike most tattoo removal businesses with inferior machines that use a diode hand piece which creates 2 extra wavelengths for removing colors green and blue, our laser machine uses accurate wavelengths that remove all colors completely.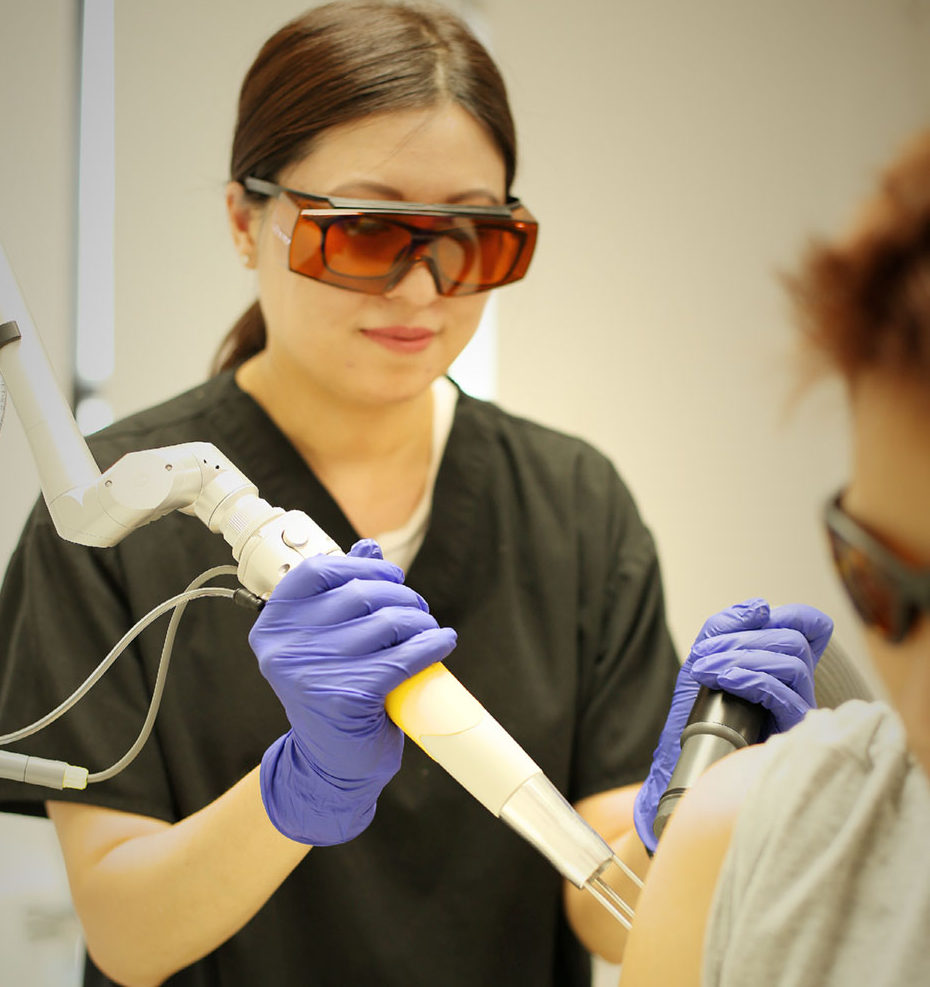 Effective Laser Tattoo Removal Service in Las Vegas, NV
Reset Tattoo Removal guarantees that you will get the expected results, timely service, professional care as well as an in-depth complimentary consultation.
Affordability at Its Best
Unlike most tattoo removal services that are outrageous, our service is affordable and targeted to your specific needs. We offer a complimentary consultation to determine the right number of treatments and the accurate cost estimate.
Top-Notch Customer Service

We have a team of friendly and focused professionals that comprise certified laser technicians and nurse practitioner. Our staff are fully adept in offering excellent pre-treatment and post care follow up with clients. We are interested in your comfort, safety and satisfaction.
We look forward to serving you and to provide you with a positive change in your life.